Gopalan Jagadeesh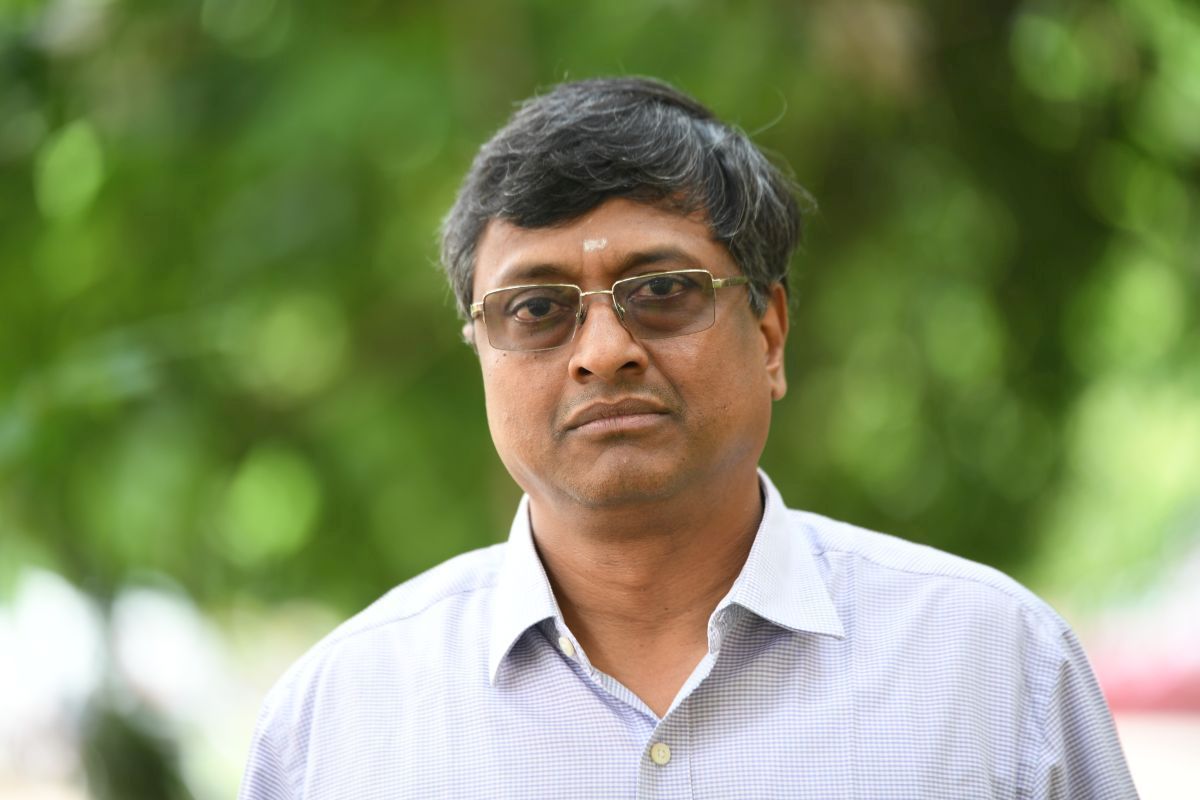 Professor
Aerodynamics
Email: jaggie[at]iisc.ac.in
Office Phone Number: +91-80-22932424
Lab Phone Number: +91-80-22932424
Office Room Number: AE218
Lab Room Number : Hypersonics Lab
Ph.D. (Aeronautical Engineering) Indian Institute of Science Bangalore 1998
M.E. (Heat Power Engineering) Birla Institute of Technology Mesra 1992
B.E. (Mechanical Engineering) Bangalore University 1989
To explore the unknown yet fasinating facet of hypersonic flows and shock waves.
Current research endeavours include:
Hypersonic flow control, development of SCRAMJET engines and
industrial applications of shock waves.
Consulting Activities
Prof. Jagadeesh has successfully completed many technical consultancy projects funded by both private and public industries
This will be updated soon.
This will be updated soon.
Sneh Deep, PhD, (Ongoing) – Temperature measurement techniques in high speed flows.
Balakalyani G, PhD,(Ongoing) – Experimental studies on hypersonic flow around axi-symmetric bodies with aero-spikes.
Snehal U Mandlik,PhD,(Ongoing) – Experimental characterization of Dielectric Barrier Discharge Plasma Actuators (DBD-PA).
Anuj Bisht, PhD, (Ongoing) – Shock wave deformation of FCC metals.
Obed Samuelraj I,PhD,(Ongoing) – Studies on blast loading of metal plates
Akshay Datey, PhD, (Ongoing) – Bio-medical applications of shock waves.
Ramji, PhD, (Onging), Detonation driven shock tunnel
Rajan Kurade, PhD, ( ERP – Ongoing) – Investigations on transonic flow control technologies
Kamlesh, PhD, (ERP – Ongoing) – Aero-elastic studies on high speed flow around bodies with aero-spikes.
D.P. Singh PhD, (ERP – Ongoing) – Studies on use of DBD plasma for transonic flow control
Suriyanarayanan, PhD, (ERP-Ongoing), Measurement of density fields in high speed compressible flows
Yogeeswaran, M.Sc(Eng), (Onging), Auto-rotation of Mahogany seeds
Akhilesh Prasad, M.Sc (Eng), (Onging), Effect of Reynolds Number on impinging shock wave boundary layer interactions
Abhishek Khatta, PhD, 2016, Experimental study of Shock – Shock Interactions in Hypersonic flows.
Janardhanraj Subburaj, PhD, 2015, Investigations on supersonic flows in miniature shock tubes.
Sriram R., PhD, 2015, Studies on impinging shock wave Boundary Layer Interactions.
Srisha Rao PhD, 2014, Studies on supersonic gaseous ejector
Divya Prakash G, PhD, 2009. Effect of shock waves on pathogenic infection
Ratan Joarder, PhD, 2009. Demonstration of supersonic combustion in a combustion driven shock-tunnel.
Debabrata Mahapatra, PhD, 2008. Investigations of Ramp/Cowl Shock Interaction Processes near a generic SCRAMJET inlet at Hypersonic Mach number.
Reddeppa P, PhD,2007. Shock tunnel investigations on hypersonic separated flows.
Satheesh K, PhD, 2007. The effect of Energy deposition in Hypersonic blunt body flow field.
Saravanan S, PhD, 2007. Experimental Investigation Of The Effect Of Nose Cavity On The Aerothermodynamics Of The Missile Shaped Bodies Flying At Hypersonic Mach Numbers.
Albin M. Varghese, M.Sc (Eng), 2016, Studies on novel supersonic lobed nozzles
Srinath Lakshman,M.Sc (Eng), 2015. Experimental investigations of leading edge bluntness in Shock Boundary Layer Interactions at Hypersonic speeds.
Ruchi Thakur, M.Sc (Eng), 2015. Experimental Analysis of Shock Stand off Distance over Spherical Bodies in Hypersonic Flows.
Bhaskar K, M.Sc (Eng), 2012. Studies on Shock Wave Attenuation in Liquids.
Obed Samuelraj I,M.Sc (Eng), 2011. Micro-Blast Waves.
M.S. Hariharan,M.Sc (Eng), 2009. Design and development of diaphragmless hypersonic shock tunnel.
Sriram R, M.Sc, (Eng), 2008 Investigations on film cooling at hypersonic Mach number using forward facing injection from micro-jet array.
Ratan Joarder, M.Sc, (Eng), 2004, Investigations on novel method of hypersonic drag measurement
Amit, M.E., 2015, Numerical studies on flow through a gas turbine
Sonal Lucy M.E, 2014, Autorotation of Mahogany seeds
Thavuti Pandurangam, M.E., 2012. Experimental studies on Shock interaction with foams (Rigid and Flexible).
Suparna Pal, M.E., 2011, Charaterization of Dielectric Barrier discharge plasma actuator induced flow in quiescent air.
Zore Krishna Chandrakant,M.E., 2011. Design Studies on Supersonic Hydrogen Purge Ejector Cum Diffuser.
Kamalesh A, M.E., 2010, Hypersonic Wave Drag Reduction using Counter flow Gas injection.
D. Anand Babu, M.E., 2010, Reducing Hypersonic Wave Drag using Flat Aero Disk Spike.
Srisha Rao M V, M.E., 2009. Investigations on Supersonic Hydrogen Ejectors.
Kolla Hemanth,M.E., 2008, Studies on a hypersonic waver rider
Many research associates, project associates, assistants and trainees are working with Prof. Jagadeesh